Jersey Shore DWI Center
Have you been charged with a First Offense Driving While Intoxicated in Ocean, Monmouth or Middlesex Counties? Is your loved one facing a Refusal or a Second DUI Offense in Toms River, East Brunswick, Middletown, Seaside Heights, Tinton Falls, or Old Bridge? You should know that the consequences of New Jersey Drunk Driving offenses are severe but there are ways to fight your charges to beat or mitigate the penalties. McGuckin Law offers tough, experienced legal defense to clients facing DUI offenses such as: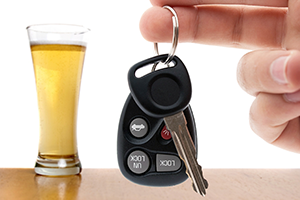 Jackson NJ DWI Lawyer
We are a local, Ocean County based law firm that is 100% dedicated to assisting clients who are facing DWI and criminal offenses. New Jersey DWI law is severe. Due to court rules, work hardship licenses are not available for people upon conviction and courts are not allowed to plea-bargain DUI matters. This means that the best defense is an aggressive, diligent offense. We attack the State's case at every level and challenge the prosecutor's ability to demonstrate your guilt beyond a reasonable doubt. Please feel free to browse our site or contact us at 732.924.4200 anytime for a free consultation where we will discuss:
The penalties you are facing
How the State will try prove its case
Ocean County DWI Penalties
The majority of DWI arrests involve first-time offenders and no aggravating factors such as Refusal, DUI in a School Zone, or Second or Subsequent Offenses. In the event of a first offense, DWI penalties are as follows:
| | |
| --- | --- |
| 1st Offense DWI or Drug DUI with BAC of 0.10% or greater | |
License Loss

Monetary Penalties

Incarceration

Additional Penalties

7 – 12 Months

·       $300–$500 fine

·       $230 IDRC* fee

·       $100 to drunk driving fund

·       $100 to AERF*

·       $1,000/year (for 3 years) surcharge

·       $75 to Neighborhood Services Fund

Up to 30 days (discretionary)

·       12–48 hours IDRC

·       BAC 0.15% or greater: Mandatory installation of an ignition interlock device. (Must be installed during license suspension and for 6 – 12 months following restoration)
| | |
| --- | --- |
| 1st Offense DWI or Drug DUI with BAC between 0.08% and 0.099% |   |
License Loss

Monetary Penalties

Incarceration

Additional Penalties

3 months

·       $250–$400 fine

·       $230 IDRC* fee

·       $100 to drunk driving fund

·       $100 to AERF*

·       $1,000/year (for 3 years) surcharge

·       $75 to Neighborhood Services Fund

Up to 30 days

(discretionary)

12–48 hours IDRC

(usually 12)
Consider this chart the baseline of DWI penalties. A first-time offender is facing a minimum of a three month loss of license if his or her BAC is between .08% and .099% and seven to twelve months of suspended driving privileges if the BAC is .10% or higher. Additional penalties include potential incarceration, potential installation of an Ignition Interlock Device, fines, and 12 hours in the Intoxicated Driver Resource Center. Aggravating factors such as Refusal, School Zone DUI, and Multiple Offenses significantly enhance the penalties.
Common examples of DWI penalties include:
Suspect arrested in Freehold Township for Refusal and Driving While Intoxicated after being pulled over for failure to maintain lanes. He is facing a three month loss of license for the DWI but also an additional 7 month loss of license for the Refusal as well as double fines and installation of an interlock device.
Suspect is arrested for second offense DUI in Sayreville. He did not refuse and his Alcotest reading was .010%. Therefore, he now faces a two year loss of license, 2-90 days in jail, 48 hours IDRC, mandatory ignition interlock device, and steep fines.
Suspect is arrested for DWI in a School Zone in Wall Township. His Alcotest reading was .011%. As a first offense, he faces 7-12 months loss of license, and an additional one-two year loss for the school zone offense. Other penalties include ignition interlock, increased fines, community service, and IDRC.
DUI Lawyer in Howell
New Jersey DWI law is governed by N.J.S.A. 39:4-50. In the statute it is clear that in order for the State to prove a DWI, the prosecutor must establish operation and intent. This means that the State must be able to prove that the suspect actually operated the vehicle and that the suspect was intoxicated at the time the Standardized Field Sobriety Tests were administered.
The State can establish operation if the offender:
Has physical control over the vehicle
Has the ability to operate the vehicle
Intends to operate the vehicle (Offender present in driver's seat with keys in the ignition and about to drive away
Common operation issues in cases involve people who are asleep in the car while parked in a public lot or on the side of the road, cases in which the suspect allegedly left the scene of an accident, and cases in which it is not clear who drove the vehicle.
 The State can establish intoxication if the offender:
Fails the Standardized Field Sobriety Test
Fails the Alcotest (Breathalyzer)
Fails a DRE Exam (Test administered by a Drug Recognition Expert to detect drug use)
There are many ways to attack these tests administered by the police at the scene of the arrest of back at the station. Each test must follow required protocol precisely and the are often issues with their administration. Finding an issue and beating it can lead to substantially reduced penalties or even a dismissal of your case.
How to Beat an Jersey Shore DWI
When you hire McGuckin Law, you hire a law firm that understands exactly what the State seeks to prove and where potential issues with the State's case can be found. There are three main areas that we will aggressively fight and try to beat DUI charges.
We Fight the Facts of the Case.
Did the police conduct a lawful traffic stop?
Were your rights provided every step of the way?
Did the police have reasonable suspicion to conduct SFSTs?
Did the police have probable cause to arrest you?
Does the officer have the required credentials necessary to conduct field tests?
 We Fight Your Case Procedurally.
Has the State provided all necessary discovery?
Are there motions to suppress or dismiss that can be filed in your favor?
Is your matter facing undue delay?
 We Fight Your Case Scientifically.
Was the Alcotest 7110 in proper working order?
Was it calibrated correctly?
Has it been calibrated on its correct schedule?
Are any solutions expired?
Are all individuals responsible for the administration or repair of the Alcotest been properly certified and are their certifications up to date?
Call McGuckin Law Today!
As you continue to understand the severity of your DWI matter and weigh your options, know that McGuckin Law is here to help. We will do our very best to put you in position to achieve the best possible outcome in your case. We are centrally located in Toms River, Ocean Township, and Edison and are here to help you fight your DWI in New Brunswick, Holmdel, Point Pleasant, and Manchester. Call anytime at 732.924.4200 for a free consultation and a game plan for success.