Ocean

 County

Welcome to McGuckin Law. Our law firm is exclusively devoted to defending people like you facing Criminal and DWI charges. Centrally located in Toms River, we handle cases throughout Ocean County and beyond. Whether you or your loved one has been arrested or charged with Driving While Intoxicated in Brick, Shoplifting in Toms River, Jackson Simple Assault, or Possession of Marijuana in Point Pleasant Beach you have come to the right place.
"As a McGuckin Law client, you are our partner in your defense and will be treated like it. You will be given your attorney's direct cell number for optimal accessibility and accountability."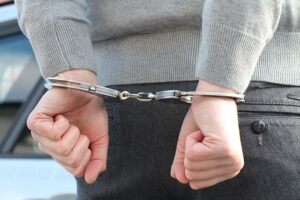 Ocean County Simple Assault Lawyer
As a criminal defense practice, McGuckin Law has broad experience successfully defending clients from a wide array of criminal charges like Simple Assault, Aggravated Assault, Shoplifting, Disorderly Conduct, Harassment, Final Restraining Orders, Terroristic Threats, Eluding, and Resisting Arrest.
If you are facing one of the above or any other criminal offense, take a moment to understand that the potential consequences you face. Your matter will be adjudicated in either the municipal court of the town or city where the offense occurred or in Ocean County Superior Court. Disorderly Persons Offenses are heard in municipal court while Indictable Offenses are handled in Superior Court. There are a variety of strategies that can be used to defend your case, including diversionary programs like Pre-Trial Intervention, filing motions to dismiss or suppress when appropriate, and plea-bargaining with the prosecutor to achieve the most favorable outcome. No matter the offense you are facing, McGuckin Law is here to help you fight charges including:
Toms River Shoplifting
Seaside Heights Disorderly Conduct
Point Pleasant Simple Assault
Stafford Harassment Charges
Brick Theft Charges
Barnegat Aggravated Assault
For more information on how McGuckin Law can help you beat the charges, visit our Theft and Fraud Practice Center, Assault and Threat Practice Center, Juvenile Crime Center, or Restraining Order Practice Center.
Ocean County DWI Attorney
In addition to criminal offenses, a large portion of our practice is dedicated to defending individuals facing Driving While Intoxicated charges. DWIs are complex cases that require diligent preparation and aggressive scrutiny of the State's case and its ability to prove the case beyond a reasonable doubt. We will look to identify issues with regard to:
The initial traffic stop;
Standardized Field Sobriety Tests;
Arrest;
Administration of the Alcotest 7110
Evidentiary issues
State and local police issue thousands of DUI arrests throughout Ocean County each year. McGuckin Law assists clients facing:
Driving While Intoxicated in Jackson;
Toms River Drug DUI;
Seaside Underage DUI;
Lakehurst DWI in a School Zone;
Jackson DUI and Refusal;
Lacey DWI;
Little Egg Harbor Second Offense DUI;
And more…..
If you or your loved one is facing a DWI, Refusal, Underage DUI, or DWI in a School Zone, understand that the charges are serious and that you are facing serious consequences that include loss of license, potential jail, steep fines, and mandatory drug and alcohol training courses. Take a moment to identify your options and contact an aggressive DUI defense attorney who will work hard to fight your case.
For more information on your DUI and related charges, visit our DWI Practice Center or DUI Penalties Page.
Ocean County Drug Charge Attorneys
Ocean County Superior Court and the surrounding municipal courts adjudicate thousands of drug charges each year. Drug crimes are extremely serious events that result in jail, criminal records, steep fines and penalties, and tarnished reputations. New Jersey state and municipal police officers actively patrol and investigate for potential suspects in possession or actively distributing marijuana, cocaine, heroin and prescription drugs such as Oxycontin, Percocet, and Ritalin. New Jersey is currently in the midst of a heroin epidemic, and Ocean County is "Ground Zero." State and local authorities have devoted vast amounts of taxpayer dollars to task force and undercover police operations in the hope of alleviating the problem and finding the distributors of heroin and prescription drugs. Depending upon the type and quantity of the drug and the circumstances of the arrest, drug cases may be handled in Ocean County Superior Court or the township or borough municipal court where the offense occurred. McGuckin Law understands the complexities involved with drug charges in the Ocean County Superior Court system as well as each municipal court. We handle all manner of drug offenses including:
Jackson Marijuana Possession
Brick Heroin Possession in a School Zone
Toms River Possession of Marijuana with Intent to Distribute
Manchester CDS in a Motor Vehicle
Ship Bottom Drug Paraphernalia
For more information on your Ocean County drug charges, visit out Drug Charge Practice Center or call McGuckin Law today!
Protect Your Rights. Call McGuckin Law.
Criminal charges are serious, life-altering events. As a McGuckin Law client, you are our partner in your defense and will be treated like it. You will be given your attorney's direct cell number for optimal accessibility and accountability. For a free consultation with an Ocean County criminal and DUI defense lawyer, call our centrally located Toms River office at 732-924-4200.
121 Washington St, 2nd Flr, Toms River, NJ 08753