Criminal Defense

Attorney Rutgers University

Welcome to McGuckin Law. Are you a Rutgers student facing marijuana charges, simple assault, disorderly conduct, resisting arrest or DUI charges? Has your college age student been arrested for possession of heroin, aggravated assault, theft, distribution of marijuana or prescription drug offenses? If so, take some time to understand the charges, weigh your options, and face the charges calmly and efficiently. College students can act irresponsibly, immaturely, and even crazy. 40,000 young adults packed into a vibrant town can lead to momentary lapses of judgment. You are not alone.
Rutgers University Defense Attorney
New Jersey State Troopers, New Brunswick and Piscataway Police, and Rutgers University Campus Safety patrol the campuses and effectuate arrests for criminal, drug, disorderly conduct, and drinking crimes. Unfortunately, students often commit acts that are uncharacteristic of their own personalities and status as respectable and educated young men and women. This is almost always due to the presence of alcohol and drugs in college towns and on college campuses. Students who are partying while under the influence of drugs or alcohol make decisions that they normally wouldn't. In addition to potentially losing out on scholastic opportunities, students who have committed a crime may also face criminal charges that can result in jail time, community service, steep monetary penalties, and a criminal record. The immediate and lasting effects of a criminal charge are severe.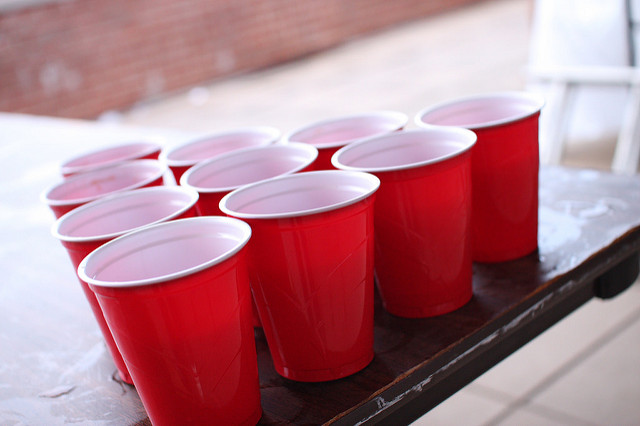 Piscataway Disorderly Conduct Lawyers
At McGuckin Law, we are 100% dedicated to defending individuals charged with criminal offenses, DWI, or serious traffic matters. All of our clients receive the cell phone number of their attorney for direct accessibility and accountability. You certainly have questions regarding jail time, fines, criminal record, and other considerations. For more information on how we can help you, feel free to call our nearby office at 732.924.4200.
Rutgers University Resisting Arrest Attorney
Common Rutgers University criminal charges include:
Disorderly Conduct Offenses
Simple Assault
Aggravated Assault
Public Intoxication
Minor in Possession of Alcohol
Marijuana Possession and Distribution
Prescription Drugs Offenses
Theft
Robbery and Burglary
Statutory Rape and Date Rape
Lewd or Indecent Behavior
Driving While Intoxicated (DWI)
Driving Under the Influence of Drugs (DUI)
New Brunswick Marijuana Possession Lawyer
Our local law firm understands the fear and anxiety you are facing as you prepare for your hearing in New Brunswick Municipal Court, Piscataway Municipal Court, and Middlesex Superior Court. We will work with prosecutors to downgrade or diminish your charges while simultaneously prepare to argue the merits of your case at trial. We will work with you and your family to identify and work toward the most successful outcome based upon the facts of your case, criminal history, and potential legal defenses. We are proud of Rutgers University and understand the legal needs of its students.
Protect Your Rights. Call McGuckin Law.
We are conveniently located in Edison, NJ. Additionally, we understand the unique monetary, transportation, and time restrictions that college students have. Therefore, we provide convenient services for Rutgers students to ensure their access to quality legal representation:
Flexible Fee Arrangements
If transportation is an issue, we will come to you. Per request, you can consult with your attorney in a nearby location that is convenient for you.
Per request, we are happy to meet with you outside of normal business hours including nights and weekends.
If you are a Rutgers student or a parent who has a child facing criminal or DWI charges, then contact an experienced attorney at McGuckin Law to build a case strategy built on the facts of your case and customized to meet your needs at (732) 924.4200. Don't let a criminal record keep you from pursuing your education and realizing your potential – call now!