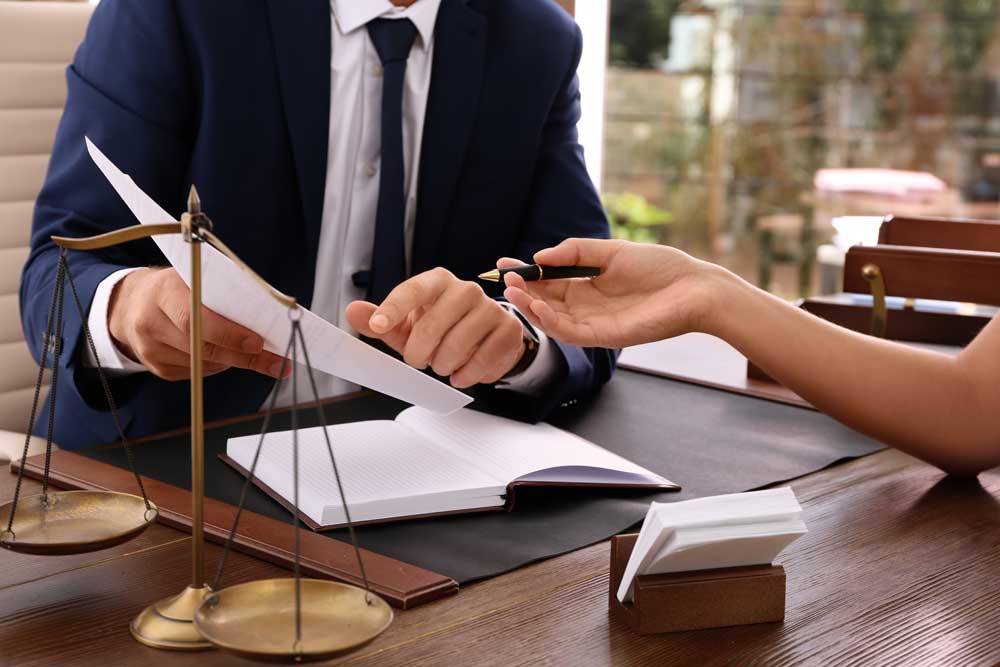 Through The Storm.
Together
If you or a loved one are facing a criminal, DWI, or a serious traffic offense, then you are in need of smart, serious legal representation. There are many attorneys out there ready to help. What makes McGuckin Law a good fit for you?
We advise you to take your time and weigh your options. While criminal or DUI charges are serious and require prompt attention, you need not rush into a decision. Rather, gain an understanding of your charges and the penalties that you may be exposed to, call various attorneys, and make an informed choice.
We pride ourselves on providing quality representation to people like you facing charges throughout Ocean County. With "big law" type experience, we proudly provide one-on-one customer care. Please feel free to contact us or meet with us at our local Toms River office to determine if we are a good fit for you, your loved ones, and your case.
Should you decide to work with McGuckin Law, you can expect the following:
We are dedicated to criminal and DWI defense. This is our passion and our profession. As a result, when you reach out to us to discuss your case, you will know that we are familiar with the courts, the subject matter, and the various legal channels that we will explore to reach the best possible outcome.
You have a problem. Our job is to find the best way to solve it. Some cases require aggressive defense and possibly trial while others benefit from a collaborative approach with the State to mitigate charges or qualify a client into a diversionary program. We will proactively work with you to identify what a successful outcome will look like and then work hard to get there.
Once you retain our services, you will be given access to your attorney's cell phone and a direct office line. It is your case. You are entitled to answers to your questions and updates as to the case status.
You will know and be able to contact your attorney at any time. We provide one-on-one client and customer care. We rely on our hard work and proven results and will take your case personally.
We are local. Our office is in Toms River near the Ocean County Superior Court. We represent clients in every Ocean County municipality. If you are visiting one of our vacation destinations such as Seaside Heights or Long Beach Island and do not wish to commit any more of your time off to a criminal matter, we will meet you at a coffee shop of your choosing. We proudly live in, work in, and call Ocean County our home.
We are experienced in criminal, DUI, and traffic defense. If you are looking for somebody to write your will or provide an attorney review on a new home, we will gladly refer you to one of our neighboring attorneys. If you require an advocate to aggressively defend your case, protect your rights, secure your future, and keep you in control of your own life, we will work tirelessly for your cause.
Stephen McGuckin is a pioneering attorney in Ocean County with regard to the Mental Health Diversionary Program, identifying those defendants who have been charged with a crime but are suffering a mental health condition. Have you been charged with a crime, but also have a mental health issue, drug or alcohol addiction, or are a veteran combatting PTSD? We CARE. There are options. Let us help you.
McGuckin Law will work for you. We provide each client with a game plan customized to the facts of his or her case. For more information on your case, call us any time at 732.924.4200 for a free consultation.
I was facing a very serious criminal charge with a prior and was facing a few years jail time. Stephen explained the best and worst outcome, and always answered every single phone call. We had several court dates and the judge was very tough regarding my case. With Stephen's expertise and in his professional demeanor he was able to get me probation. To say I'm pleased with the outcome is an understatement. My family and I are beyond grateful for him. He is a great person and an even GREATER lawyer. Without him, I would've had an awful outcome. He did everything he could possibly do for me and it all worked out. Thank you, Steve
In this case, the Defendant was charged with a First Offense DWI and faced 7-12 month loss of driving privileges, steep fines, and installation of an ignition interlock device. We were able to successfully challenge the Alcotest reading due to a 20 Minute Observation Issue resulting in the suppression of the .21% BAC. As a result, the Defendant's charge was downgraded to a 90-day loss of license, minimum allowable fines, and no ignition interlock device.
State of New Jersey v. AM
Lawyer
Get A
Free

Case Evaluation

We are here to help you with law questions