Seaside Heights

DWI Lawyer

If you are facing a Seaside Heights DWI or related charge, doubtless you are extremely nervous and wondering how to proceed. Now is the time to understand the penalties you are facing, the options that you have, and to find an attorney to fight your case who is a good fit for you. McGuckin Law is a local, DWI defense law firm that can help you fight for a dismissal or downgrade of your charges. We represent clients facing charges such as:
Driving While Intoxicated
Refusal to Submit to a Breath Test
Underage DUI
Second Offense DWI
DUI in a School Zone
Drug DUI
Third or Subsequent DWI Offense
For more information on how McGuckin Law will provide tough and diligent defense to your Seaside DUI charges, feel free to keep reading, visit our Ocean County DWI Center, or contact us at 732.924.4200.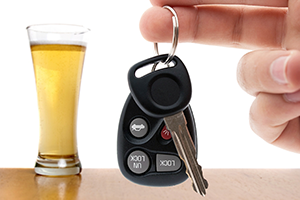 DUI Attorney in Seaside Heights NJ
Seaside Heights processes an extraordinary amount of Driving While Intoxicated charges despite its relatively small size compared to nearby towns like Toms River and Brick. The reason for the active police activity is its extreme popularity as a Jersey Shore vacation destination. Seaside police aggressively patrol for distracted, erratic, and aggressive driving and issue many DUI summonses throughout the year. While the summer months give rise to the majority of Seaside Heights DUI arrests, the police are active year-round with an added focus on holiday weekends.
Seaside Heights New Jersey DUI Penalties
New Jersey Driving While Intoxicated charges are serious events. A first offense DUI is punishable by:
3-12 Months Loss of License
12 Hours Mandatory Drug and Alcohol Counseling
Hundred in Fines
NJ MVC Yearly Surcharge
Possible Installation of an Ignition Interlock Device
The penalties for subsequent offenses increase in severity. Refusal charges can add an additional 7 months loss of license, and DWI in a School Zone may essentially double your consequences. The severity of the penalties coupled with their effect on employment, educational, and family circumstances demonstrate your need to explore legal representation. Further complicating matters are New Jersey laws that prohibit plea-bargaining DWI cases and the issuance of probationary driver's licenses. As a result, the best defense is a tactical and aggressive offense.
How to Fight Your Seaside Heights DUI
When you hire McGuckin Law to fight your case, you can be sure that we will attack every possible piece of evidence that the State will use to prosecute you. Seaside Heights police must follow specific protocol along every step of a Driving While Intoxicated Arrest. These include:
The validity of the initial traffic stop.
Whether the Field Sobriety Tests is an actual reflection of intoxication, or if leg, back, equilibrium, or other external factors skewed the results.
Whether the police report accurately reflects audio and visual evidence from the MVR (dash cam video).
Whether the Alcotest 7110 machine was administered and calibrated correctly.
Other issues, such as officer certification to administer breath test, statements, etc.
In order to convict you of a DWI, the State must demonstrate operation and intoxication beyond a reasonable doubt. Operation pertains to the driver having exercising physical control over the vehicle while driving or demonstrating intent to operate the vehicle. Intoxication is gauged by way of officer observations, results of the Standardized Field Sobriety Tests, and the BAC% measured by the Alcotest 7110 by way of a breath sample. Click here for more information on how we will fight for you.
Seaside Heights Refusal Lawyers
Your matter will be heard in Seaside Heights Municipal Court, approximately twelve minutes from our office. Our experience in defending DUI cases has led to successful dismissals and significant downgrades. To find out if we are the right fit for you, contact our local office at 732.924.4200.