In one of Governor Christie's final initiatives, New Jersey has joined a majority of other states in an effort to provide treatment to troubled veterans who have been charged with crimes. The Veteran Diversionary Program will be a great option for individuals who were enlisted in the military and are first-time offenders who have been charged with non0violent crimes. The program directs the court system to connect eligible veterans to appropriate behavioral health resources rather than face the brunt of the criminal justice system.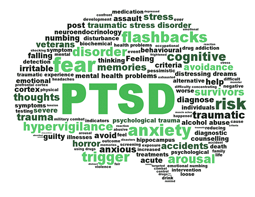 The measure was co-sponsored by Sen. Jeff Van Drew (D-Cape May) and Sen. Diane Allen (R-Burlington). According to Sen Van Drew in a recent article, "Too many soldiers and veterans end up in the criminal justice system as a result of invisible wounds they suffer related to their service in combat. These men and women need treatment, not punishment…Instead of sending them to jail, this creates a diversion program to provide eligible individuals with the resources they need to get on their feet and to provide for their families."
The data backs up the program's goals. About half of all men and women who served in Iraq or Afghanistan have been diagnosed with mental health conditions; mainly post traumatic stress disorder. Additionally, there are currently around 700,000 veterans locked up nationwide. The program will serve as a catalyst to identify veterans in need of help and place them with existing mental health mediums rather than creating an entirely new system.
Ocean County Ahead of the Game
Ocean County has beaten most of the state to the punch, having implemented a Mental Health Diversionary Program and Veteran Diversionary Program before the others. While Monmouth and Middlesex now offer help for veterans, they do not have the broader MHDP that is available in Ocean, Union, and Essex Counties. It is however, a great start. With thousands of shore-area veterans, Monmouth, Ocean, and Middlesex counties have identified the need for those who are in need of treatment rather than retributive justice. Upon completion of the program, all charges are dismissed.
Veteran Charged With a Criminal Offense?
If you are one of the hundreds of thousands of brave men and women who have served this country and have been charged with an offense, please feel free to contact McGuckin Law at 732.924.4200 today. We have assisted a number of clients in gaining entry into the new Veteran and Mental Health Diversion Programs, and account for a significant percentage of all graduated applicants. We would be honored to assist you in beating your charges and reclaiming your life.